I have recently spent a short period of time in the USA. One of the major differences I have noticed, as compared to the UK, is that the majority of pubs, bars, restaurants and cafes all have free wi-fiWikipedia: Wi-Fi or WiFi(/ˈwaɪfaɪ/)[1][a], is a family of wireless network protocols, based on the IEEE 802.11 family of standards, which are commonly used for local area networking of devices and Internet ac... access. This is cheap, easy to set up and boosts your repeat business. There's really little excuse not to do it.
I am, in fact, typing this blog post using on-board wi-fi on a plane at 32,000 feet. It's disgustingly slow, but cool none the less.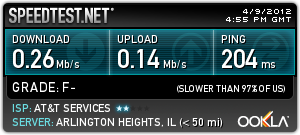 Here's a few things to consider when you're doing a DIY public access wi-fi installation:
The Internet Connection
It doesn't need to be anything spectacular. People will should not be using it for heafty downloads. A cheap residential Internet connection from the likes of BT, talktalk, etc. would probably suffice. Be sure to read the small print so that you won't get in trouble for using it for business purposes. BT's business 'infinity' (fibre) service is cheap as chips, also, and can be used for this purpose.
The Wi-fi Hardware
The aforementioned BT business infinity service comes complete with a 'BT business hub' wireless router. Most other services will come complete with wi-fi hardware. If placed somewhat centrally in a small to medium sized establishment, you'll undoubtedly get full coverage of the area. If you struggling to get full coverage, either because you cannot place the device centrally due to the location of the phone line or because the area is too big, you have a couple of options…
Wi-fi Range Extenders
Devices called 'wi-fi range extenders' act as relays in your wireless network. They take the wi-fi signal from your main wireless router and re-broadcast it. These devices are relatively easy to install and don't require any physical connection to the main wi-fi router.
Additional Wireless Access Points
You can connect multiple access points onto a network very simply. Giving them the same SSID and encryption credentials makes them appear as a single access point, on most devices. This is further detailed in an earlier article on this blog.
Channel Selection
Wireless networks work with 'channels'. These channels represent frequency sub-ranges in the larger frequency range allocated to wi-fi as a whole. These are numbered 1 to 14. If I'm not mistaken, channel 14 is not allowed in the UK and you should stick with 1 to 13, to ensure compatibility. This Kioskia article explains channels in depth and gives you advice on selecting the best one to use.
Security
Your home network should always be secured with a password. Public access wi-fi should not do this, as it makes it difficult to use. This is not a particularly great security concern because your wi-fi signal will barely reach beyond the external walls of your premises and no private data should be shared over the network.
Covering Your Ass
It's often a good idea to force people to agree to your terms and conditions in order to connect. This is possible using a technology called captive portalWikipedia: A captive portal is a web page accessed with a web browser that is displayed to newly connected users of a Wi-Fi or wired network before they are granted broader access to network resources. Captive p.... The opensource DD-WRTWikipedia: DD-WRT is Linux-based firmware for wireless routers and access points. Originally designed for the Linksys WRT54G series, it now runs on a wide variety of models. DD-WRT is one of a handful of third-p... router firmware supports this well and other proprietary closed source alternatives exist. This technology is often also called hotspot authentication. Google around for wireless hardware which supports this. You can also use this technology to direct people who connect to your wi-fi to your own website.
Summary
To summarize, adding public access wi-fi to your business does not need to be difficult or expensive. It will encourage repeat business and make your customer experience that little bit better.